Select an executive to read their full profile.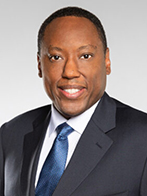 Stephen Harris
President

Stephen Harris was appointed president of Blue Cross and Blue Shield of Illinois (BCBSIL) in March 2022.
As president, he is responsible for the overall financial performance, long-term growth strategy and strategic planning of the state's largest health insurance company, which serves almost 9 million members with over $22B in revenue.
He also leads the team that manages the Plan's commercial markets sales including group and individual, provider relations and network contracting, care management, regulatory and customer relationships and BCBSIL's hyperlocal community engagement initiatives.
Stephen has over 20 years of experience spearheading business development and performance improvement initiatives for top health care organizations. Previous to being named Plan president, Harris led the Health Care Service Corporation's (HCSC) Medicaid line of business; responsible for driving growth, operational excellence, and financial performance. Prior to joining HCSC, Stephen was regional vice president of Health Plan Operations at Molina Healthcare.
Stephen is a certified public accountant and holds an MBA from the University of North Carolina's Kenan-Flagler Business School and a BA from Michigan State University.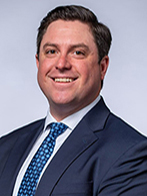 Patrick Besler
Director of Government Relations

Patrick Besler leads state government relations for Blue Cross and Blue Shield of Illinois. He is responsible for developing advocacy plans and health care communications for commercial and Medicaid lines of business, as well as legislation affecting employers and businesses. Patrick is passionate about public policy that promotes accessible, affordable, equitable, quality health care, and the company's advocacy on behalf of BCBSIL members.
He has more than 10 years of experience managing regional, state, and local government efforts. In his previous role, he served as deputy director of research and appropriations for the office of House Minority Leader Jim Durkin. Prior to that he was a legislative analyst in the Illinois House of Representatives.
Patrick holds a BA in political science from the University of Illinois. He enjoys being a director on the board of Ronald McDonald House Charities of Central Illinois where he supports programs that directly improve the health and well-being of children. He's an active board member for the Illinois Insurance Association where he reviews and identifies regulatory and legislative trends affecting the insurance industry. Patrick enjoys spending time with his family, watching golf, and cheering on his favorite sports teams — the University of Illinois Fighting Illini and the Chicago Bears.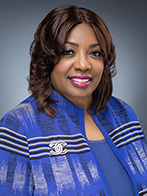 Tonita Cheatham
Executive Director of Communications and Community Relations

Tonita Cheatham is executive director of communications and community relations for Blue Cross and Blue Shield of Illinois (BCBSIL). In her role, she leads the development and execution of strategies for internal and external communications covering corporate reputation, crisis communication, policy, public and media relations. She is responsible for managing efforts to improve community health and health equity across the state through BCBSIL's community engagement work — Blue Door Neighborhood Center locations, volunteerism, health education and outreach, mobile Care Van programs, and community investments.
In her prior role, Tonita held key leadership roles in marketing, communications, and community engagement at the Detroit Medical Center (DMC), a nationally ranked academic health care system. During her tenure at DMC, her marketing and branding strategies generated more than 100 million dollars in revenue for the system and comparatively, 300 million in Ad Value Equivalency (AVE) in earned media activations.
Tonita has served on several nonprofit boards including Neighborhood Service Organization, American Heart Association and March of Dimes. Tonita supports professional organizations including the American Heart Association and the Black Public Relations Society of America, and numerous other social and civic organizations. She is the recipient of many awards including Crain's Detroit Business notable woman in marketing and communication, American Heart Association Community Service Award, US Marine Corps Award for Community Service, US Army Medical Commander Award for Community Service Excellence, and Michigan Chronicle's Woman of Excellence.
Originally from Chicago, Tonita earned a BA in English from Tougaloo College (HBCU) and a master's degree in integrated marketing communications from Roosevelt University. She is a graduate of Leadership Detroit, a community leadership program for executives in southeast Michigan led by the Detroit Regional Chamber of Commerce.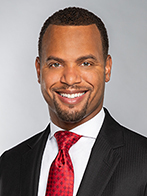 Derek J. Robinson, M.D., MBA, FACEP, CHCQM
Vice President and Chief Medical Officer
Dr. Derek J. Robinson serves as vice president and chief medical officer for Blue Cross and Blue Shield of Illinois (BCBSIL), where he is responsible for clinical leadership, care management operations, and the Institute for Physician Diversity®.
Previously, Dr. Robinson was vice president at HCSC, where he established the Enterprise Quality and Accreditation department and was responsible for clinical quality performance, health plan accreditation, and related operations across multiple states. He established the HCSC Health Equity Steering Committee and served as chairman from 2015 to 2021.
Dr. Robinson is an active member of the community and was appointed in 2021 to the Medical Advisory Committee for the State of Illinois. He is a member of the board of directors at the Cook County Health Foundation and vice-chairman of the Board of Trustees at Xavier University of Louisiana. Dr. Robinson is a member of the Economic Club of Chicago, where he is the 2020-2022 chairman of the Young Leaders Committee. He also volunteers as an official with Illinois Swimming and is a nationally certified judge with USA Swimming. 
Dr. Robinson is the recipient of numerous awards including Crain's Chicago Business 40 Under 40, 40 Game Changers Under 40 - Ariel Investments, and the 2019 Leadership in Healthcare Award by National Medical Fellowships, Inc. Savoy Magazine recognized Dr. Robinson in its list of 2020 Most Influential Black Executives in Corporate America.
An active emergency medicine physician, Dr. Robinson is board certified by the American Board of Emergency Medicine and holds degrees from Xavier University of Louisiana, Howard University College of Medicine, and the University of Chicago Booth School of Business.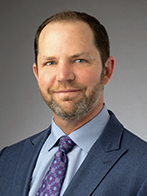 Brian Snell
Divisional Senior Vice President, Illinois Group Markets

Brian Snell leads Sales and Account Management for all Illinois group market segments and works to ensure that BCBSIL continues to deliver customer-first operational excellence by anticipating customer needs and offering data-driven solutions.
Prior to assuming his current position, Brian served as vice president, Sales. In this role, he led new business growth in the small, middle, large and national/major account segments. He also had account management responsibility in the middle and large group segments in Chicago.
Brian is an accomplished leader with more than 30 years of experience with BCBSIL, having previously served in roles in underwriting, account management and sales.
Brian currently serves on the Board of Directors for Envision Unlimited, a nonprofit organization that provides care for people with intellectual and developmental disabilities. He also serves on the Board of Directors for the Illinois Manufacturing Association. Brian holds a Bachelor of Arts from the University of Illinois and an MBA from DePaul University.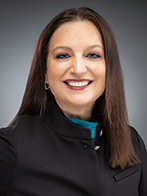 Shelley C. Turk
Divisional Senior Vice President, Health Care Delivery

Shelley Turk is divisional senior vice president of Health Care Delivery at Blue Cross and Blue Shield of Illinois (BCBSIL). She is responsible for contracting relationships with providers in Illinois to improve health outcomes, reduce costs, and enhance the quality of care for nearly 9 million members by aligning incentives and results.
Previously, Shelley was Vice President and General Counsel for BCBSIL, and general counsel of Health Care Management for Health Care Service Corporation representing Illinois, Montana, New Mexico, Oklahoma, and Texas.
Shelley is passionate about teamwork, collaboration, and enhancing the member experience, while improving access, quality outcomes and managing the cost of care. Prior to joining HCSC, she was outside counsel at Brownstein Hyatt Farber Schreck in Arizona ̶ with a focus on payer litigation and transactions across the west coast.
She was also lead counsel for Coventry Health Care networks, Altius Health Plans Utah, and Coventry Health Care of Nevada. Prior to this, Shelley advised providers on ways to build successful long-term acute care hospitals from site location to Medicare certification and guided providers in crisis on managing critical regulator site audits.
Shelley earned a Juris Doctor and Health Law Certificate from Loyola University Chicago School of Law and Bachelor of Arts degrees in Psychology and Spanish from Macalester College. She volunteers on the advisory board of Local Initiatives Support Corporation Chicago. In her free time, Shelley enjoys Vinyasa Yoga, Lagree Pilates, tennis, and likes traveling to scuba dive and jet ski.