Blue Cross and Blue Shield of Illinois (BCBSIL) has selected Dominique Bryant as the 2020 Volunteer of the Year. Bryant committed nearly 285 hours of her time in 2020, supporting multiple organizations dedicated to serving others.
Bryant, of Plainfield, is a Financial Operations Project Specialist, and has been with BCBSIL for seven years. She serves as a Blue Corps Ambassador, leading her department's volunteerism and outreach efforts.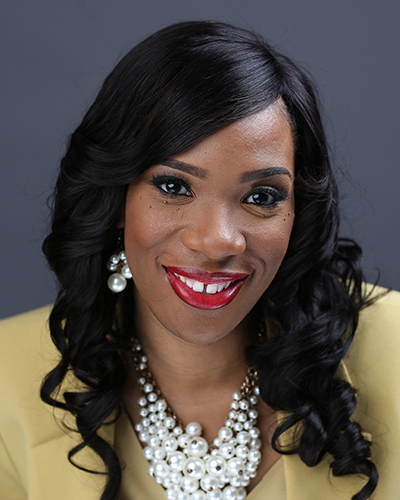 Outside of Blue Cross and Blue Shield of Illinois, Bryant is the founder of the Dream Academy Foundation, a mentoring organization for young people between the ages 10-18.
In 2020, Dream Academy Foundation held more than 20 events and programs and impacted approximately 1,000 young people through mentoring and outreach.
She serves as a board member for Four Point Play, an organization that uses sports to boost mind, body and spirit, and volunteers with Big Brothers Big Sisters of Metropolitan Chicago, the Carlton Center and the FABB Girl Foundation, among others.
"There are many people in less fortunate situations and I believe that whatever I can do rather it be big or small it will help to make this world a better place," said Dominique Bryant, BCBSIL Volunteer of the Year. "Volunteering is not just something you do for yourself it is something that helps the community feel empowered and supported to go forth in being the example that someone may need. Giving back to your community is a great way to help you instill values and morals to the upcoming generation who will carry the torch once I am gone."
Bryant was nominated by a colleague and selected by BCBSIL President Steve Hamman.
"Community outreach and volunteerism are a key part of our company's culture and values," said Steve Hamman, president of Blue Cross and Blue Shield of Illinois. "Dominique is an inspiring example of the incredible spirit of service exhibited by so many of our employees. I am proud to honor her as the best of our best."
Overall, more than 2,200 BCBSIL employees volunteered nearly 45,500 hours in 2020 — many pivoting to virtual volunteerism during the COVID-19 pandemic.
Bryant received a crystal keepsake as part of her recognition and BCBSIL is donating $1,000 to the nonprofit of her choice. She selected the Dream Academy Foundation to receive the grant.